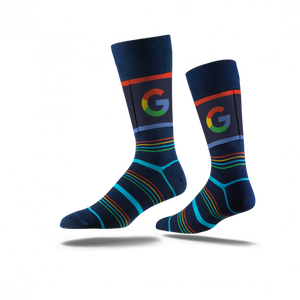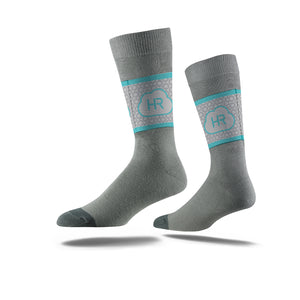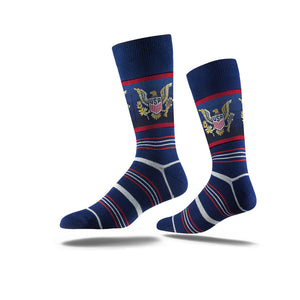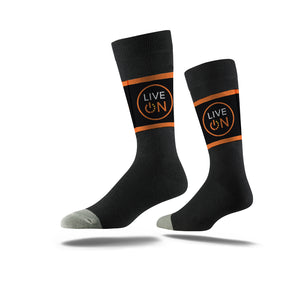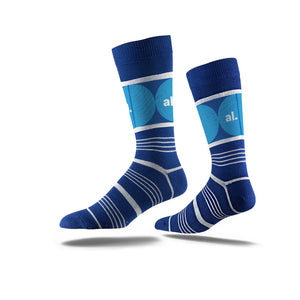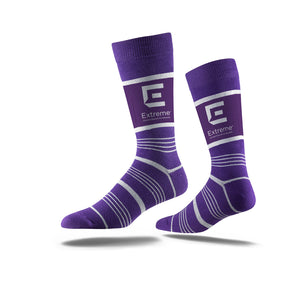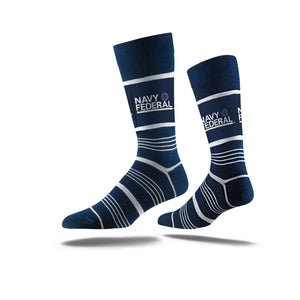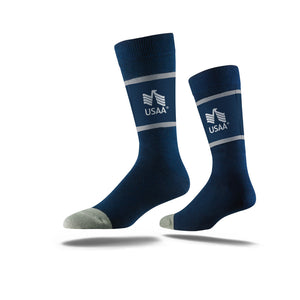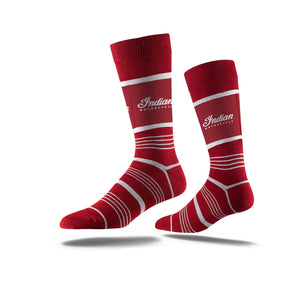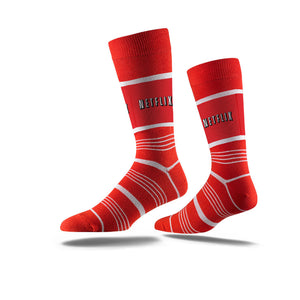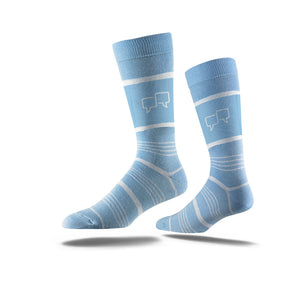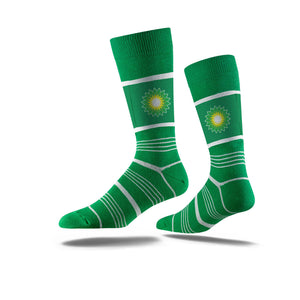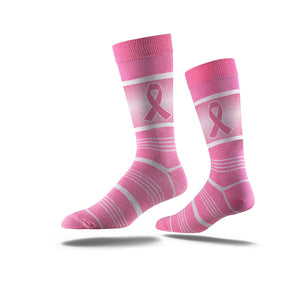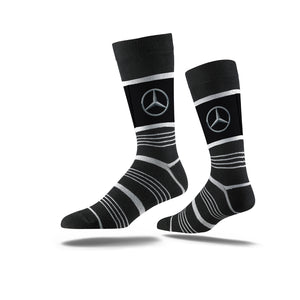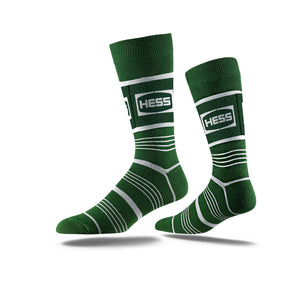 This sock means business. Our same digital ink printing process applied to the corporate world.
Each sock starts as a pre-knit base with a 3.5 x 4.5-inch design space - this is a fully customizable window where we can dial in logos, trademarks, and even PMS color match to meet all of your specifications. 
  Our Canadian Distributors work with PRG - click here.
Pricing is R coded and listed in USD.