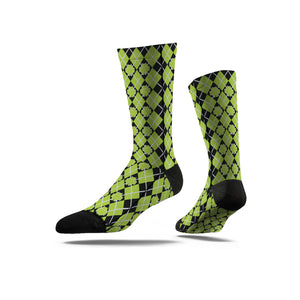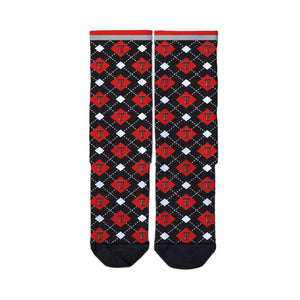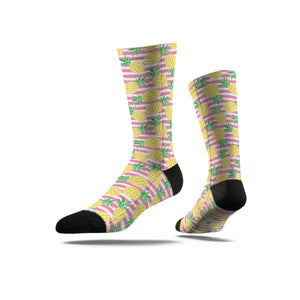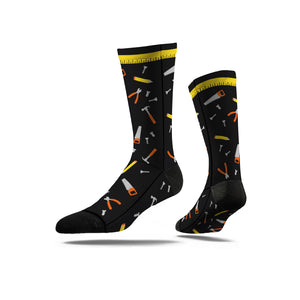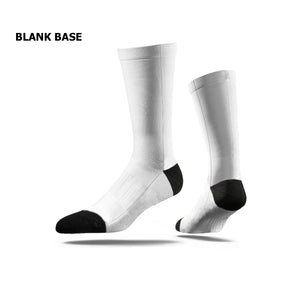 We are world leaders in sock sublimation. We built our sublimation department from scratch and that is evident in the print quality of both our Premium and Economy Full Sub.
What we do differently is a closely guarded secret, but the results are clear: little to no grin lines, no starchiness, and crisp and clean Pantone-matched printing. 
Our Economy Full Sub is a thin micro poly sock. It is fully customizable except for the toe and heel, which are pre-knit black. It is an affordable option for everyday wear or business. Compared to other full subs on the market it is remarkably comfortable and durable. 
 Our Canadian Distributors work with PRG - click here.
Pricing is R coded and listed in USD.